WordPress is one of the most popular website platforms. It is free and open-source, which makes it a great option for personal, small business, and enterprise websites alike.
WordPress plugins are pieces of software that extend the functionality of WordPress. They can be found in the WordPress Plugin Directory or elsewhere on the web. Plugins are available from WordPress.org and other sources, including custom plugins created by site owners or third-party developers. There are tens of thousands of plugins available for WordPress, with new ones being added every day.
WordPress plugins are a great way to add features to your site and customize it. However, the WordPress plugin market is huge and it can be hard to find what you need.
In this article, I will review some of the best essential WordPress plugins out there and give you a list of essential WordPress plugins that everyone should have on their website – both free and paid. I'll go into detail about each one separately so there is enough information in order just to get started with building a DIY website using these awesome tools.
Why are these WordPress plugins essential?
If you want to maximize your online business and maximize conversions, having all these essential WordPress plugins on your website will certainly do the trick! As a women entrepreneur, every day you spend creating content, promoting your products, driving traffic, building authority, and making sales is time spent working towards achieving success.
In this article, I'll cover some of the most essential WordPress plugins that you need to know about if you're running a WordPress site. The plugins on this list will help you keep your site secure, increase your SEO, and add features to your site that can improve conversions and generate more revenue.
How many plugins should I use in WordPress?
WordPress is a powerful CMS platform that allows you to create all kinds of websites. It has several plugins that can be used to enhance the functionality of your website. To make sure that you are using the right combination of plugins for your WordPress site, it is important to identify your needs first. You should also evaluate the plugins available in the market and see if they fit your requirements or not.
WordPress is a very versatile platform with many options for plugins to extend its functionality. While this can be a good thing, it can also lead to problems if too many plugins are used. Too many plugins can slow down your website, cause conflicts with other plugins, and even lead to security vulnerabilities.
Ideally, you should only use essential WordPress plugins to achieve the goals of your website. If you don't need a plugin, don't add it to your website. And if you do need a plugin, only install the ones that are a must-have. There are many great plugins available, but if they aren't necessary for your site, you shouldn't be using them at all and you should consider why you are installing them anyway!
The first thing you want to consider when deciding which plugins to install is what kind of site you have:
A blog / personal site
An e-commerce or business site
A magazine or newspaper site
A course or membership platform
What type of audience do you want to attract with your content?
Once you know which type of site you have and whether you want to target users who are looking for specific things, you can decide which are the essential WordPress plugins for your website.
Usually, when I build websites for my web design clients, I end up using on average no more than 10-12 essential WordPress plugins for a simple website with an attached blog. These plugins include all the ones mentioned in this article.
Where do I find these essential WordPress plugins?
There are a few different ways to find your essential WordPress plugins. The first way is to go to the WordPress Plugin Directory. This is a directory of all the plugins that are available for WordPress. You can search for plugins by keyword, or you can browse by category.
Another way to find the essential WordPress plugins is to search Google. Simply type in "WordPress plugin" and then the name of the plugin you're looking for. This will bring up a list of websites where you can download the plugin.
The easiest way to search for your essential WordPress plugins is to use the admin area of your website. In the admin bar on the left-hand side, you will have the Plugins -> Add New field and there you can search by name for the plugin you need. When you find it, click Install and then Activate to enjoy its functionality. Usually, each plugin needs a few more settings so don't forget to go into the settings of the installed plugin and customize it to your needs.

Can too many plugins slow down WordPress?
WordPress is a great platform for building websites. But, as with any other platform, it has its downsides. One of the issues is that it can get slow at times because of too many plugins and themes running in the background.
Plugins are a quick way to add functionality to your website. They offer a variety of features that range from eCommerce functionality to social media integration. However, too many plugins can definitely slow down your website.
When you install a plugin on your website, it will have a small code footprint that typically takes up less than 10 MB of space. However, if you have multiple plugins installed and running on the same site, this can be enough for the server's resources to become overwhelmed. The more plugins that you install, the greater your risk of overloading the server. This means that the more plugins you have running, there is a possibility of slowing down your WordPress site.
Should I delete inactive WordPress plugins?
Plugins are an excellent method to enhance your website's functionality. However, it's important to know when they should be deleted, especially if they're not essential WordPress plugins.
Plugins that are no longer in use can take up unnecessary space on your site and slow down page loading speeds. To avoid any issues, it's recommended to uninstall a plugin once you're finished with it.
Inactive plugins are those that you haven't used for at least a few months and they are not crucial for the functionality of your site. These plugins consume resources on your server and slow down your site, especially on shared hosting.
WordPress has a plugin manager that makes it easy to disable/deactivate or delete plugins. You can also use this plugin manager to update them when new updates come out from the developer.
Your essential WordPress plugins list
With so many plugins available on the WordPress.org plugin directory, it's hard to find the right one. There's a lot of junk in there, but several gems are hiding in the dirt. The following are some essential WordPress plugins every website needs and what I usually use on my clients' websites.
Any WordPress site's first level of protection is backups. You must have an easy method to recover the backup if it is needed, in addition to having automated backups.
The Updraft Plus plugin is a full-featured, backup, essential WordPress plugin that backs up, restores, and migrates your WordPress website. It is straightforward to use so that you can save time and avoid stress in the case of an emergency.
The latest version of the plugin supports all important features: the ability to create scheduled backups with the possibility of customizing their frequency and destination, the possibility to limit the size of backups, the possibility of restoring backups, etc.
You can store your backups to Dropbox, Google Drive, Microsoft OneDrive, and a variety of other cloud storage providers using UpdraftPlus. You can also email your backups to yourself.
The plugin is also very easy to install and configure, so I can recommend it to anyone looking for a reliable solution.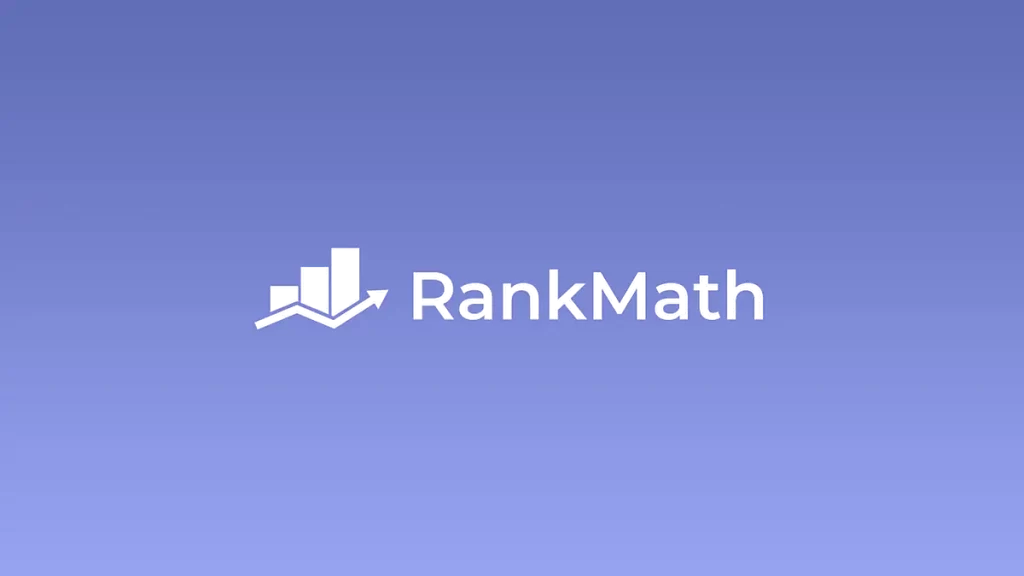 RankMath SEO is a powerful plugin that can help you to improve your search engine rankings. It allows you to create specific keyword targets that will be optimized for search engines.
RankMath SEO also has a section where you can see how your site ranks organically on different social media platforms and the most popular search engines like Google and Bing. This feature is super helpful because it allows you to know what keywords people are using to find your website.
Thanks to the step-by-step auto-configuration setup wizard, the setting process is extremely straightforward and takes very little time. The wizard can not only transfer settings from other plugins, but it can also import settings that you previously backed up (in case you used Rank Math on another website) so you don't have to start from zero.
RankMath is one of my favorite essential WordPress plugins and I recommend it to all my web design clients who are interested in SEO or looking to drive traffic through organic sources such as Google search!
3. WPForms – Contact forms
WordPress users have a lot of options when it comes to adding forms to their websites. Unfortunately, many of the more powerful choices are also too technical for beginners to understand.
The goal of WPForms is to make integrating forms into a WordPress website as simple as possible while yet catering to experienced users, which makes it an essential WordPress plugin for your website.
WPForms comes with a handful of basic form fields and a preconfigured contact form template in the free version. This template can be customized using the drag-and-drop form editor, but those looking for a basic contact form can save their form and post it on their website without making any changes.
WordPress has become one of the most popular platforms on the web as more and more people use it to power their blogs, websites, and online stores. With so many users running WordPress sites, there's a good chance that your site is vulnerable to cyber attacks, which means that if someone gains access to your site's database, they could potentially steal your private information like passwords and credit card details.
Wordfence Security is a free website security essential WordPress plugin that provides protection from cyber attacks and intrusions, whether it's hackers trying to steal your data, or spammers trying to infect your site with malware.
It has a firewall that blocks suspicious activity and protects against brute-force attacks. It also monitors traffic between the site and the browser, identifying any data that should not be there.
New users may find WordFence intimidating at first, but they've done an excellent job of making it simple to get started. There is a lot of information on the primary dashboard. However, it is simple to understand.
5. WP Smush – Image Optimization
What is image optimization? Image optimization involves losslessly reducing the file size of images without losing any information or degrading the visual quality. This process is important for website performance, impact on the environment (web servers send and store less data), and prevent mobile users from having to wait for an image to load for a long time.
Image optimization means reducing the file size of images without sacrificing quality. You should not add high-quality images to your website without optimizing them first. High-quality photos take a lot of space and increase your website's load time.
Here are some benefits of image optimization:
Speeds up the loading of pages.
Improves site user experience.
Helps in boosting website SEO ranking.
Boost Conversions.
Images can represent 50% to 80% of a website page weight. The heavier the website is in size (MB) the more time it will take to load.
Huge, unoptimized images can wreak havoc on your website, making it slow and bulky like nothing else. Your visitors want your website to load quickly. Optimizing your images can help you provide a richer experience and meet users' requirements.
WP Smush is a simple, essential WordPress plugin that allows you to optimize photos as you submit them to your WordPress site. It helps you to optimize and compress all of your existing photos on your website without having to re-upload them. Also, you can bulk smush 50 photos at a time by going to Media -> WP Smush for previously added images.
Smush is a simple and easy solution for beginners to optimize their photos and increase the speed of their website.
GDPR is the acronym for the General Data Protection Regulation. It is a European Union (EU) regulation that grants EU citizens certain rights to access and control their personal data on the internet.
No single plugin can guarantee GDPR compliance given the dynamic nature of websites. Many popular plugins, however, have introduced GDPR-compliant features to ensure that your website complies with the law.
GDPR Cookie Consent applies to both the CCPA and the GDPR. It allows you to add an alert box to your website with Accept and Reject options, allowing users to choose whether or not to accept cookies.
This essential WordPress plugin allows you to easily personalize the cookie notice by changing the colors, fonts, styles, location, and more. The cookie notice bar can be placed at the top or bottom of your website.
7. WP SMTP Mail – Email security and deliverability
It is possible that after you finish building the site and test your new forms you will notice that they do not work, that no email reaches your inbox.
WordPress sends emails via the PHP mail() function, which is why you aren't receiving them. The majority of WordPress hosting providers do not correctly set up it, and others outright block it to avoid abuse.
Using SMTP to send WordPress emails is the simplest solution to this problem.
The acronym SMTP stands for "secure mail transfer protocol," and it is the industry standard for sending emails. To send emails, you must first log into a mail server, which prevents misuse of the hosting server and enhances email deliverability.
WP SMTP Mail is a simple and essential WordPress plugin, which allows you to send authenticated and encrypted emails from your WordPress site. The plugin includes support for multiple languages, SMTP and mailgun-driven deliveries, IP whitelisting, and more.
WP SMTP Mail is a plug-and-play, essential WordPress plugin that works with your existing WordPress site. It allows you to quickly install an email server directly into your website. Plug-and-play means that you install the plugin once and you will have an SMTP server working on your website right away.
There are various simple ways to speed up your WordPress site, including optimizing your photos, using a CDN service, and using an essential WordPress plugin for caching.
The action of collecting and saving static copies of your site's files in a temporary storage area is known as caching. This enables faster delivery of a web page to the visitor's browser.
LiteSpeed Cache is a free, easy-to-use caching plugin that improves your WordPress site's performance. It automatically caches your WordPress site's pages, posts, and media files, giving you faster page load times, lower resource usage, and fewer HTTP requests.
It can minify and merge CSS and JavaScript files, as well as lazy load and auto-optimize photos.
Finally, I'm really excited to share an essential WordPress plugin that has had a tremendous impact on my business. With Elementor, you can create fully responsive page templates using the drag-and-drop builder in the editor. You can use the editor to update pages on your website without ever needing to write a single line of code.
Elementor is a drag-and-drop editor that allows you to create, design, and customize any type of page. You can use the editor to update pages on your website without ever needing to code HTML. Elementor is being used by more than 10 million websites and has been translated into over 30 languages. Elementor is a free, essential WordPress plugin that can be downloaded from the WordPress Plugin Repository.
With Elementor, you can even use pre-made templates with different layouts and styles. The PRO version of this plugin is perfect for those who need more customization options and want to create advanced page designs without installing extra plugins (for example the contact forms, email marketing integration, etc.). The best part is that every single template can be personalized through the use of a unique combination of elements that are specifically designed for each page.
Elementor is a very intuitive visual builder that allows you to create, design, and customize any type of page. The editor includes a variety of layouts, design elements, and templates that you can use to create your website which makes designing websites fun, easy, and fast.
The problem with WordPress is that it can be a little confusing at first, especially if you've never built a website before. Elementor Pro allows you to build from scratch any design you want, or you can choose from templates or themes that are compatible with it to start with a pre-made design that you can personalize to your needs.
Over the past few years, I've tested all sorts of themes and page builders and have come to the conclusion that Elementor gives you the most customization flexibility and is easy to use even for a non-technical person. And that's very important to me because I want my web design clients to be able to handle the website changes themselves after we launch.
Elementor comes with a free version that you can install from the admin panel and that is enough to start with but if you need more functionality or customization you can buy Elementor Pro (it costs only $50/year) and you don't need to buy any premium themes, you can use any free compatible theme like Astra or Hello.
Final thoughts
Having the right, essential WordPress plugins and apps can support you in growing your online business. These plugins enable you to power up your website and get the best out of it covering SEO, image optimization, backup, security, design.
There are some plugins that you should install no matter what type of site you have or the market segment to which it belongs.
If you're not sure what essential WordPress plugins you need on your website, let's chat! Send me a message and book a Power Hour, and I'll help you untangle the essential WordPress plugins mystery!
Find out 24 mistakes therapists and coaches make on their DIY website!
This guide is all about the mistakes you can avoid doing on your website and offers you tips on how to fix them too, so you can grow your practice and connect more easily with your clients.